At enTRIPreneur, we are trying to connect with entrepreneurs craving for two things : entrepreneurship & traveling. And we are happy to find one more enTRIPreneur. Meet
Sudhanshu Verma
, a Jaipur based fine art & wedding photographer who recently
went for a backpacking trip from Jaipur to KanyaKumari
. Sounds awesome. Isn't it?? Let's hear his part of the story of being an enTRIPreneur.
1.So Sudhanshu what should we call you, a traveler? A entrepreneur? Or an enTRIPreneur?
I am a traveler for life on a journey to discover the hidden treasures my self possesses. To me what matters is not only the places I go but moreover the experiences I live and share. Experiences you can never get living in the four walls you call home or even out of books. I've always loved the uncertainty  life holds for me, all these challenges make me push my limits. If the word "enTRIPreneur" explains my journey then I'd adopt it with open arms.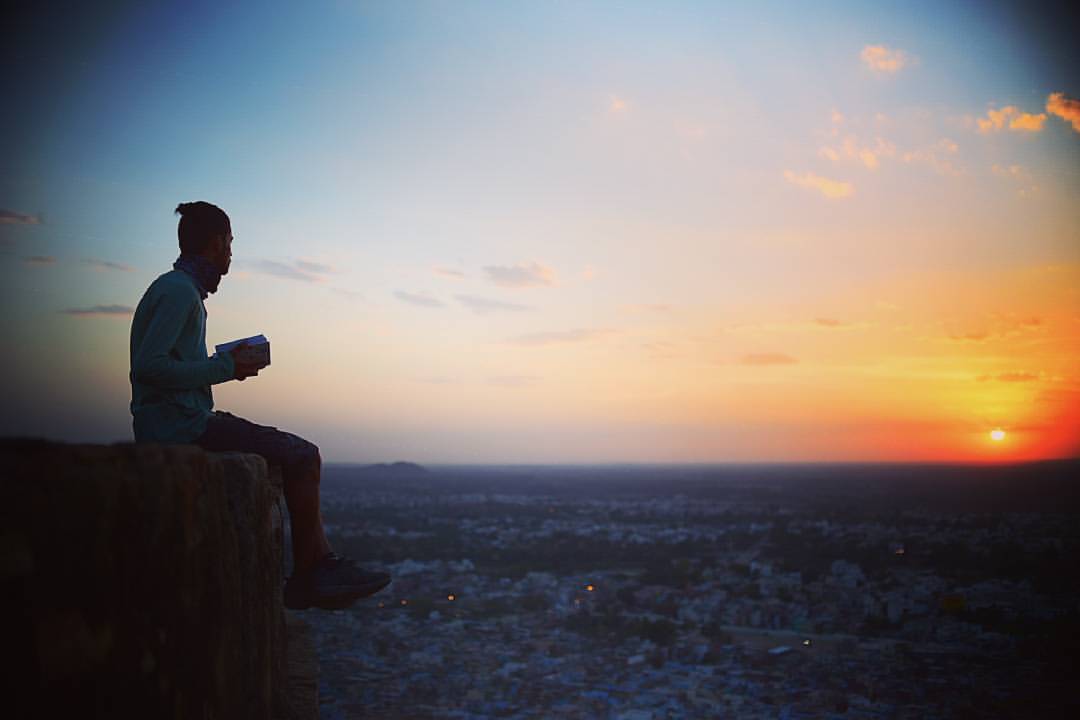 2. How did you come up with the idea of Bikepacking? What was the motivation behind it? 
Bikepacking in India is not an easy take as mostly people aren't aware of such activities. I love to travel slow, at my own pace and my bicycle is one of my best friends now. Bikepacking is inspired from "Backpacking" and with a bike you have more options to explore. It also gives you an option to switch to backpacking at any point of the journey.
Earlier I planned to Hitch-hike from Jaipur to Kanyakumari, but my childhood dreams had me buying a bicycle on my own to travel the world. I spent all my savings to make this dream come true. I got huge support from my friends and a cycling group in Jaipur ( Jaipur cycling comrades ). Borrowed some essentials from friends and  off I was on this spiritual journey. Without their support & motivation I wouldn't have made it to kanyakumari.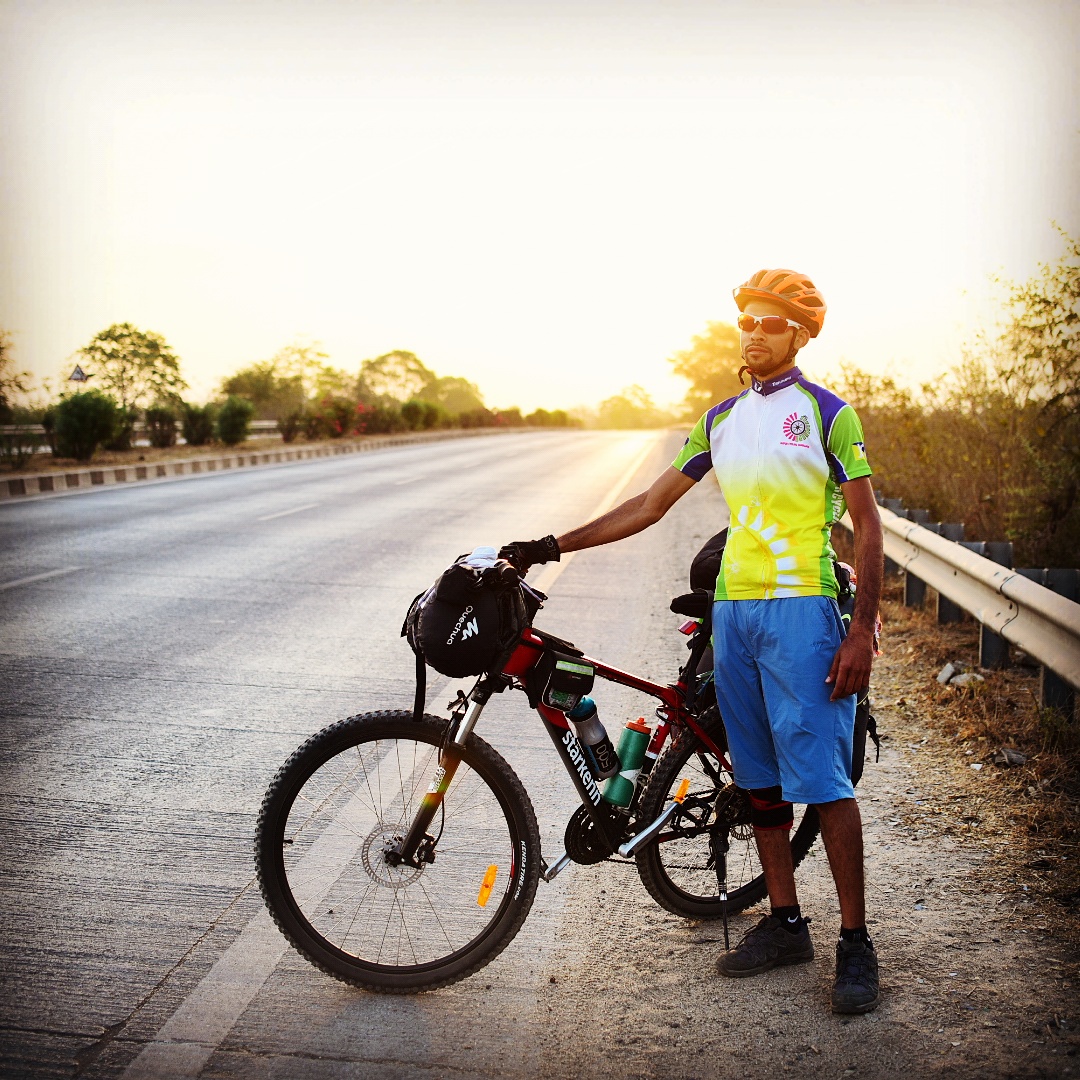 3.What " Journey to self" actually means to you?
Most of the people in our society live their whole life without even knowing who they are and their purpose to be here. Did you ask yourself "Why does the world appear to me when I wake up?"
You wake up everyday, dress yourself and follow the same schedule to feel secure which actually killed the adventures in your life.
"Journey to self" for me is exploring my true self. This journey is never ending. I want to know myself inside-out, I want to understand nature. The reason why I took this "Journey to self" to measure myself, to feel connected to my soul. It wasn't about getting to Kanyakumari but, to connect to the souls I met on the road and stand all the hardships I went through to enlighten myself as a human.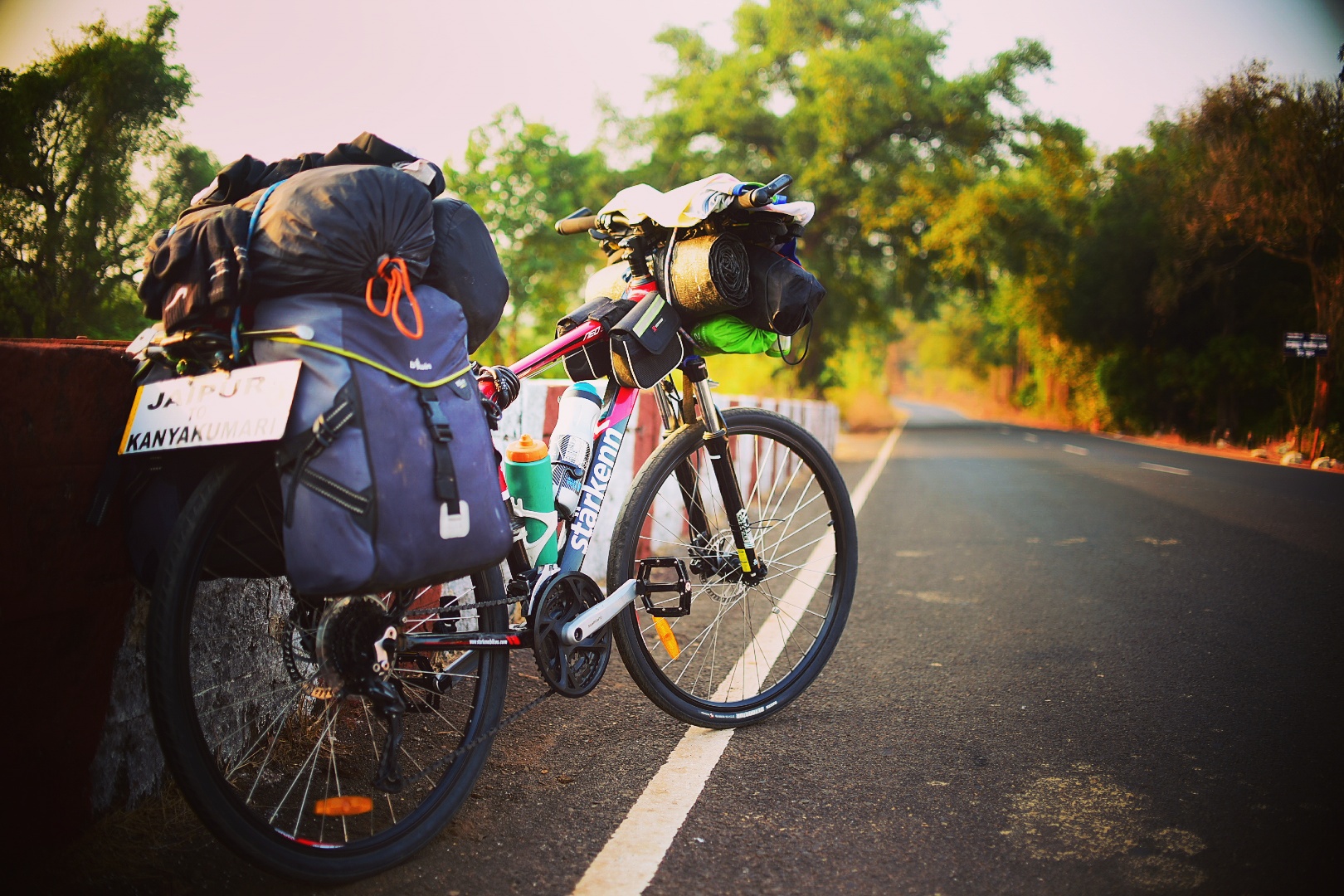 4. What were the most exhilarating moments during the trip? 
There were lot of ups & downs during the trip but for me the most exhilarating part was to paddle through the ghats near Maharshtra – so breath taking. They take a strong heart to conquer. Screaming, out of breath, tears rolled down my cheeks but, at the end the view was like a shower of blessing.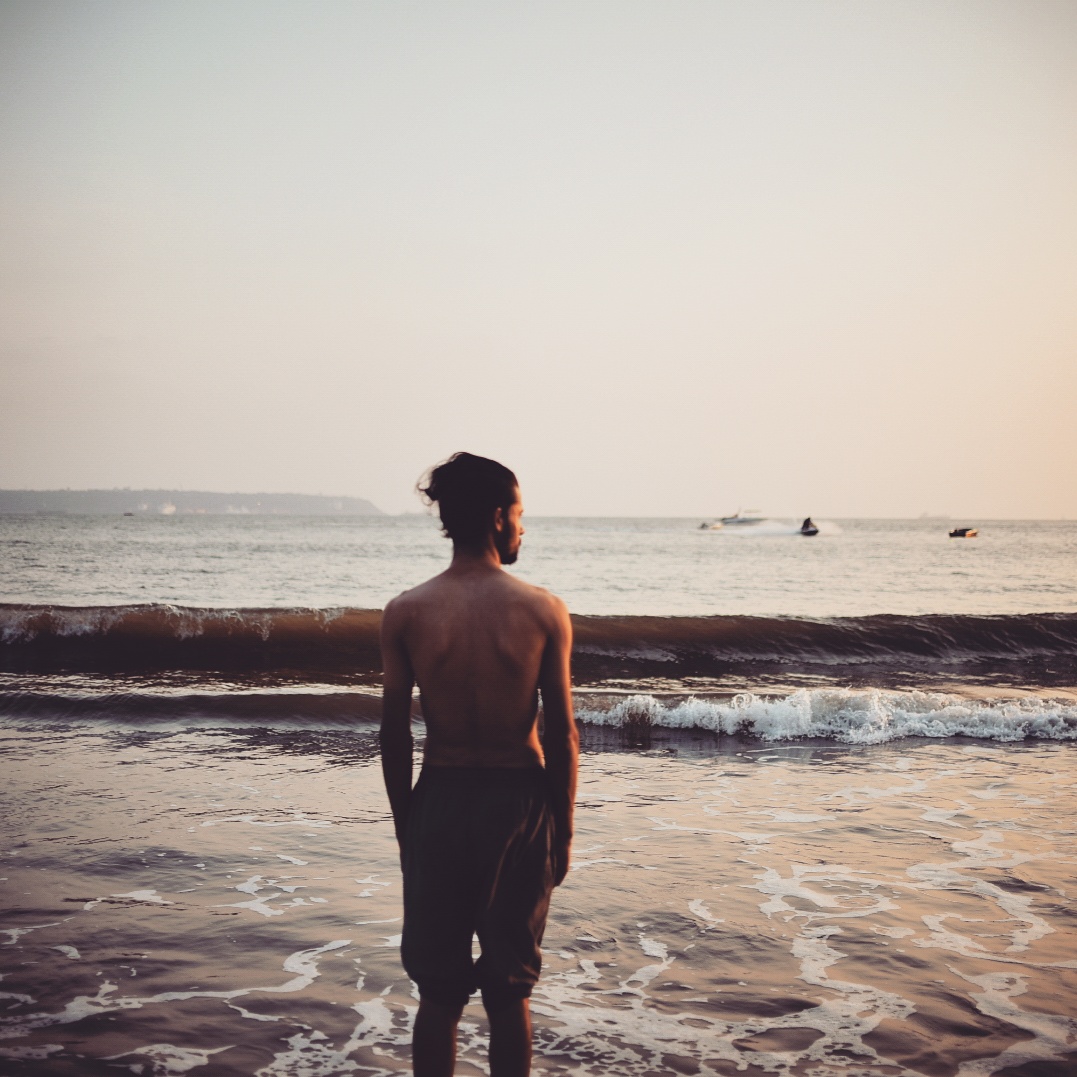 5. On your way, you must have met strangers and people, do you have any story to share?
I have a lot to share words would fall short when it comes to writing. I met so many souls on the road who're now families to me. They always came to me offering help and motivation to reach my next destination. On the way,  at most of the Dhabas they refused to take a single penny for food. While I was crossing Bijaynagar few people saw me riding in the scorching sun who later on stopped me to hear my story and got inspired by my travel. They hosted me that day. It was magical living on the road, my beliefs have changed now. From childhood they tell you not to take anything from strangers, that does stand true at its place but I'd say follow your instincts and take that lolipop, It surely would help you grow as a human. Believe in everybody but trust wisely.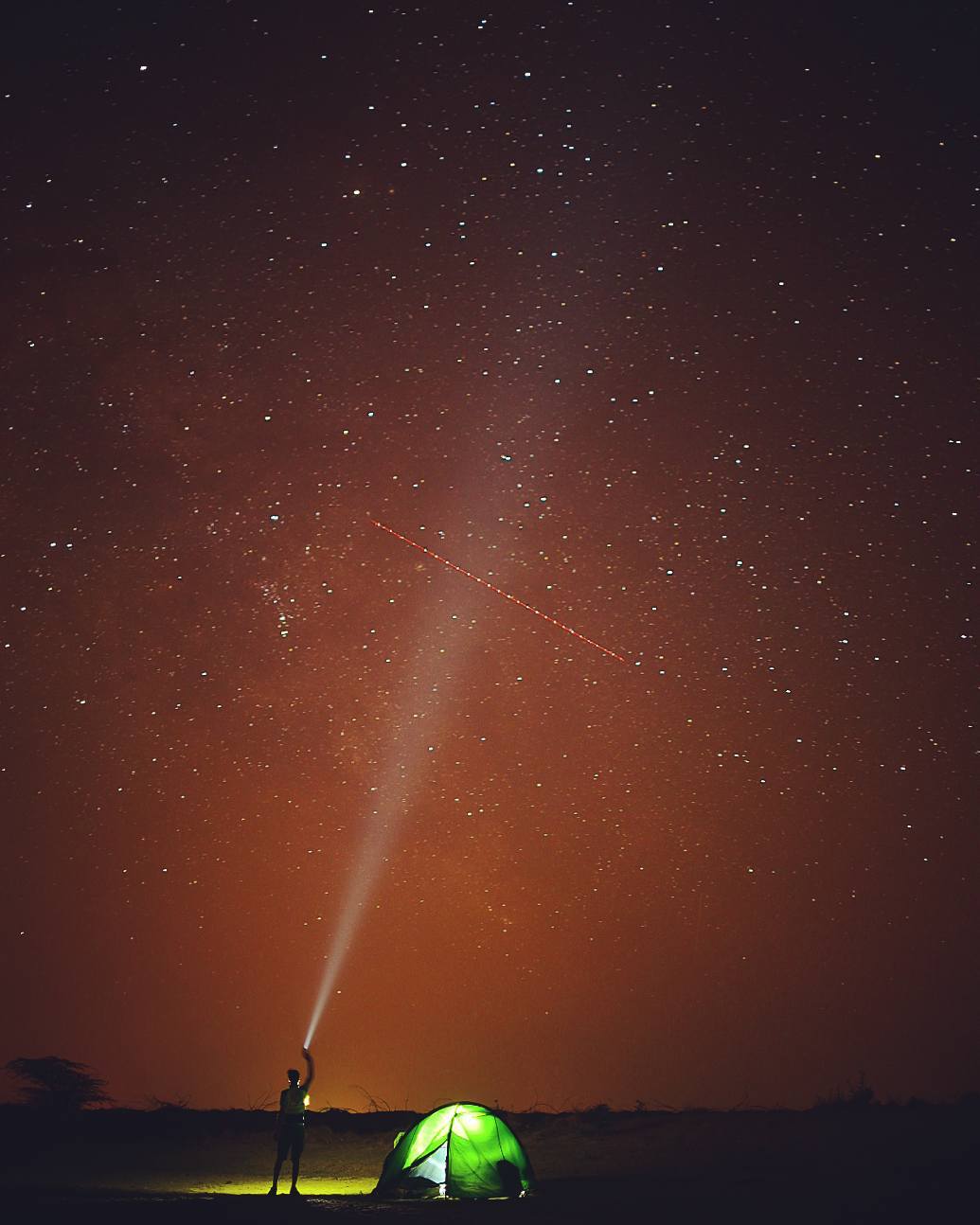 6. Did traveling helped you in your entrepreneurial journey ? How? 
I am photographer by profession and escapes like these have been helping me  find inspiration for my work. Rather than  spending the whole week attending meetings I would prefer to head to see & experience life to find inspiration around me. Nature has always given birth to theme  things longing to come out of me. Traveling is must to start your entrepreneurial journey to get out of your schedule. When are YOU traveling to start YOURS?

7. Anything you would like to share with other enTRIPreneurs?
Just be out there, be in the wild. Don't think about settling in this world.
You can connect with Sudhanshu at https://www.instagram.com/sudhanshu.verma_/
Do you know any such enTRIPreneur who is living his/her dreams while traveling places. If yes, do share with us on hello (At) entripreneur (dot) in.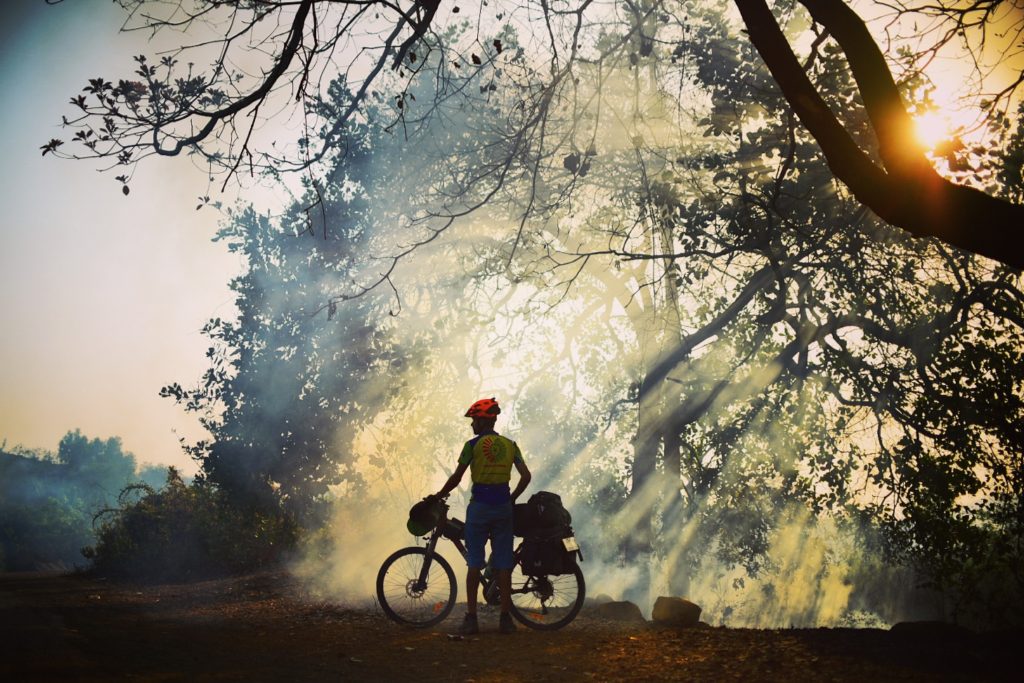 Image Courtesy : Sudhanshu Verma. Can be republished only with his permissions.
Are you an enTRIPreneur – a person passionately working on his/her startup & love traveling with like minded people? If yes, then do apply for our first such exclusive trip for entrepreneurs : http://www.entripreneur.in/apply-now/
Last date to submit application is 5th June 2016.