I wish to travel but ……………………..
You can fill it with reasons such as I have a fucking job, I don't have money, I can't go alone, I have a family to take care of, etc.  Or you can just give it a try & see how it goes.
Want some inspiration? Well, we will help you out because we want you to travel & see places while having the best of your times. We are starting a series titled as "Conversations with Digital Nomads". This is our series wherein we will be capturing the stories of people who have happily turned themselves into nomads and living their life their way.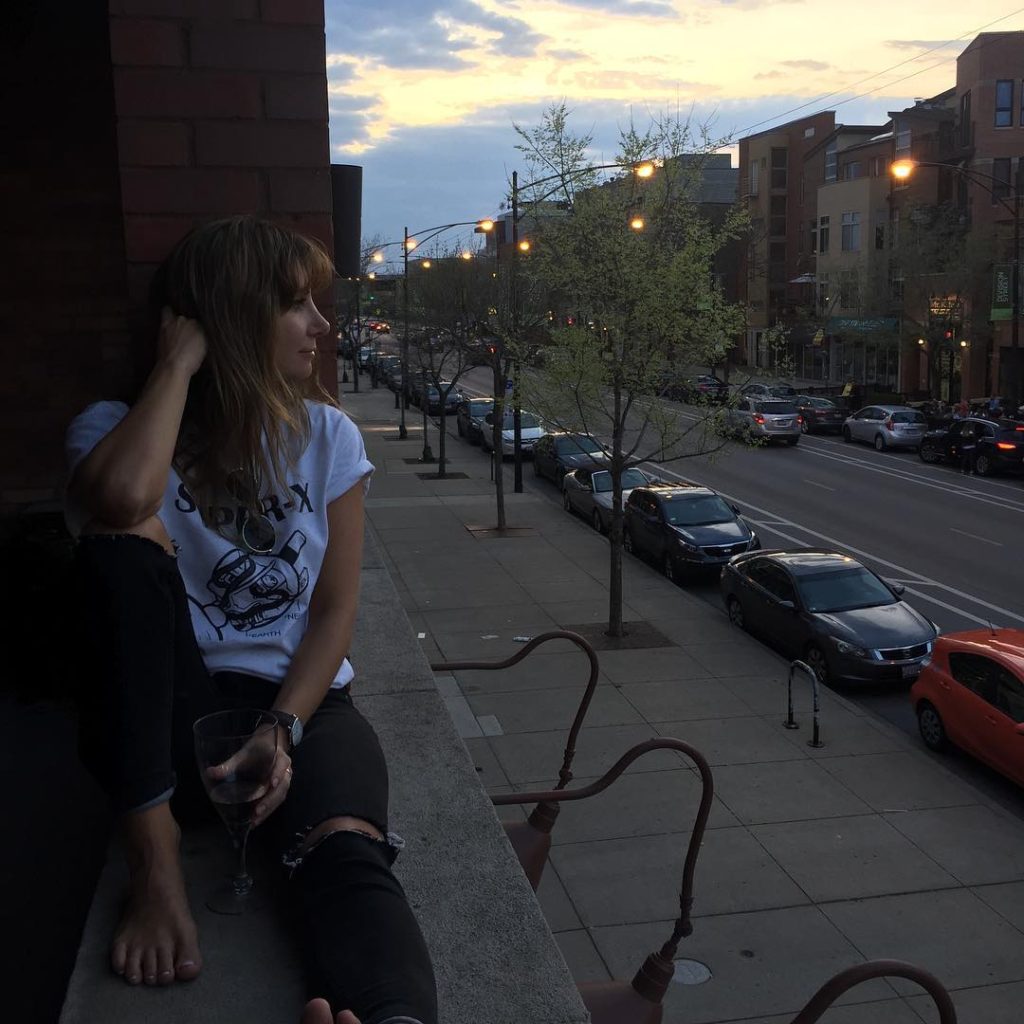 Here goes our first such conversation with Monika Pietrowski who became a nomad in 2016. Let's hear from her.
You became a nomad in Sept 2016. What made you give up your corporate job?
After a solid stint in the corporate world, working in Digital Advertising for global publishers (Microsoft and Daily Mail), my boyfriend and I decided to give up the security, scrutiny and the stress for a nomadic lifestyle. We had no intention of getting into the over-inflated housing market in Australia, are keen travellers and couldn't decide on just one city which to base ourselves from so thought – why not all of them! Coming from a digital background, we had enough knowledge of the industry to start something of our own that would allow us to travel and work for ourselves.
Which all cities/countries have you visited as a nomad? And where are you now?
We're currently in New York but we started our adventure in Austin, Texas. Since then we've been to San Francisco, New Orleans, LA, Nashville, Chicago, Miami, Costa Rica, Nicaragua and Panama.
Oh and we're originally from Australia so we popped home for a quick visit recently!
In a few weeks, we're heading to Europe for 6-12 months. We'll start in London then head to Spain, a few months in France, then Italy, Poland and back to France, although I'm sure a few more countries will be ticked off the list as we go!
How you sustain yourself as a nomad?
We started a Content Marketing business (https://contentkite.com). We specialize in working with Digital Agencies helping them drive more traffic, leads and sales by creating and promoting valuable, evergreen content.
We work from our Airbnbs, cafes or co-working spaces. Simon looks after business development and I manage the marketing side. We hire remote Content Mangers and VA's to manage the day-to-day tasks.
So you write about fitness & wellness, what is the one fitness & wellness hack you would like to share with nomads?
From a wellness perspective, it's probiotics! All that travel can wreak havoc on your gut so good probiotics are key! We take WelleCo Alkalising Greens (https://www.welleco.com/collections/alkalising-greens) every morning for a good dose of probiotics and multivitamins.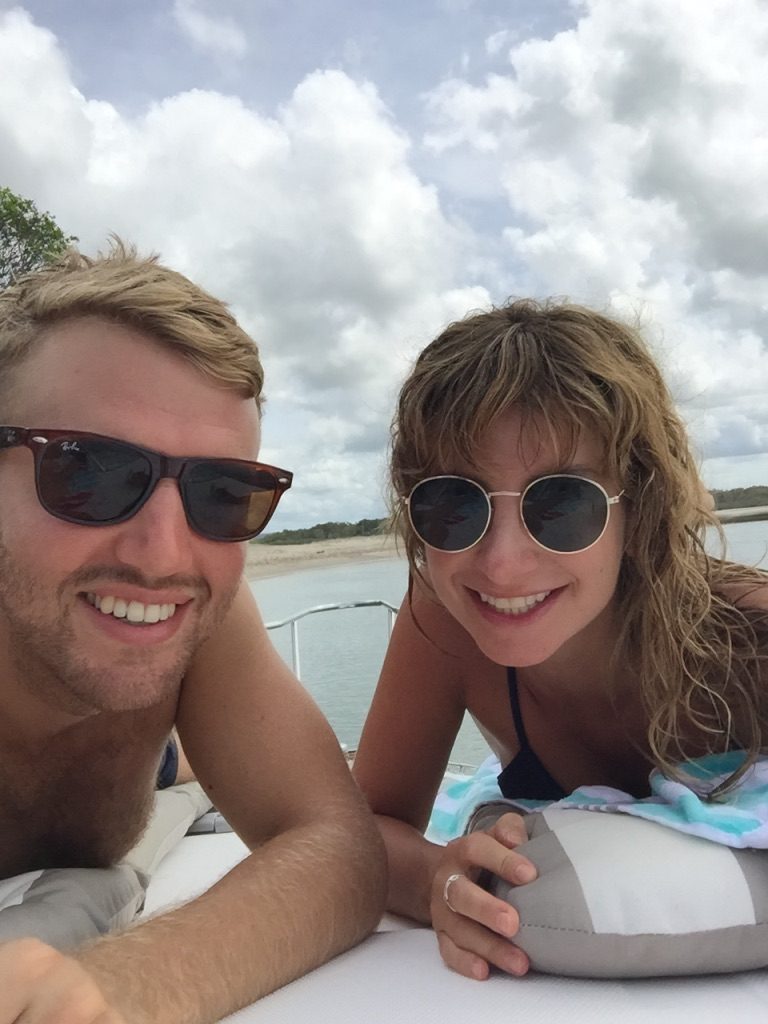 Fitness wise, well, the biggest challenge in being a digital nomad is adjusting your routine to fit your location. When booking accommodation, we make sure there are gyms, yoga studios, fitness centers nearby. It can often take one to two weeks to really adjust in a new city so keeping to a routine is key.
How you figure out which country/city you have to visit? Do you make a random decision or you check few things like internet availability, cost of living, etc before finalizing your next destination?
A bit of both – we first agree on a country we'd like to visit, then research it to determine which cities are best for us in terms of cost of living, lifestyle, interests and VISA requirements. Good WiFi is a must so we always emphasize the importance of it when booking accommodation as we learnt the hard way that bad WiFi can really set you back in terms of productivity.
Also, sometimes we choose a place where we have events on – ie; a birthday in Spain, Weddings in Italy and Poland etc.
Did you ever feel that you can't sustain as a nomad and have to go back to a life with corporate job that gives you steady income?
We started Content Kite three months into our travels and were living off savings initially so it was a little tough and go for a while, until we got the first few clients. We never lost hope in the fact that we'd build the business to a point where we can travel and live well, so I'd say having a vision and passion for what you do is important.
What is it like to be the "Citizens of the World" and always flying with a one-way ticket?
It feels amazing. We're very fortunate to be in a position where we can do it. A lot of people can't do their job remotely so we are very lucky to have worked in the digital space. My view is that the world is way too big to live in one place your whole life so get out there! I want to experience as much of it as possible. We have a magnet collection from every place we've visited to remind us of all the cool places around the world we have memories!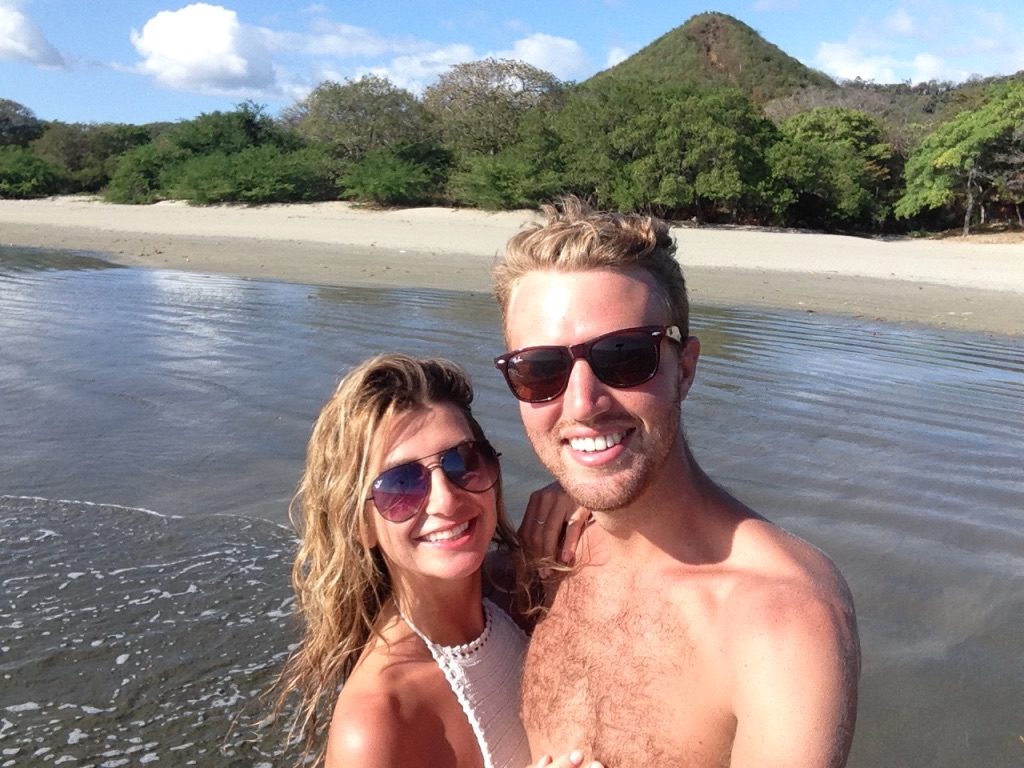 Also, I capture everything on my blog (mymonpie.com)
The thing is, it's becoming more and more popular and people are embracing this new way of living which is really exciting! There's something extremely liberating about having only one suitcase of clothes (ok, and a roller) and your laptop. The minimalist way of living.
Do you follow any other nomads who act as a source of inspiration for you?
When I first began researching digital nomadism, the big bloggers such as Making It Anywhere, Nomadic Matt, World of Wanderlust etc came up a lot but now I look for smaller nomads who I can connect with and share experiences.
Anything that you would like to add?
For anyone thinking about doing it – go for it! You won't regret it. I could not be happier having made the decision to live a nomadic lifestyle.
Don't be scared – if it doesn't work out, you will have given it a go rather than wondering all your life what it would have been like.
I love hearing from other nomads, travelers and wellness gurus so if you have any questions or just want to chat – get in touch monika@mymonpie.com
If you are a digital nomad & wish to share your story, kindly write us at hello@entripreneur.in